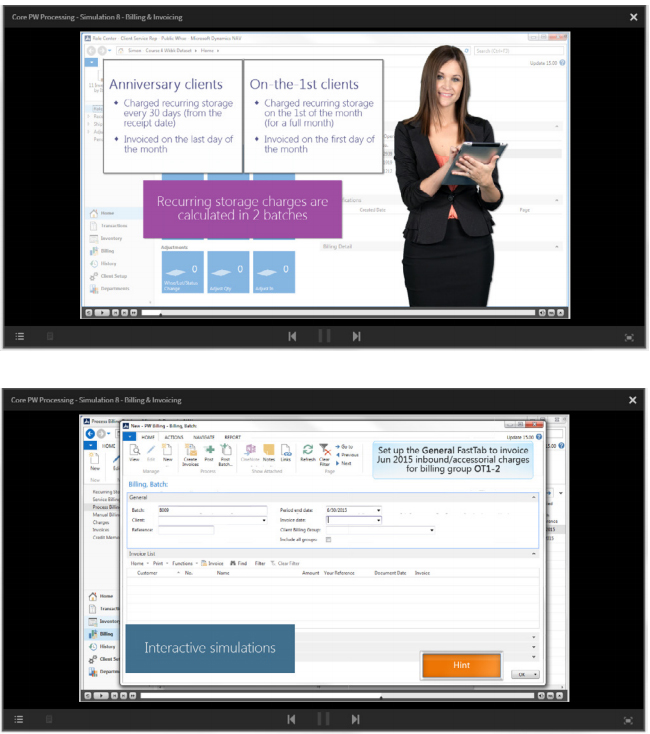 Available Whenever and Wherever
Learning is easier with Camelot University, a collaboration between Camelot 3PL Software and Adobe Captivate Prime. Adobe Captivate Prime is a full-featured learning management system (LMS) that delivers a personalized learning experience, 24/7/365. Camelot University utilizes this platform to provide online courses and learning programs designed to create proficiency in the Camelot 3PL Software Excalibur Warehouse Management System (WMS) product.
Specific Role-Base Learning
Course content is tailored to individual learners so that training is specific to their role in the warehouse. Progress through these courses can be monitored and reported back to system administrators, and each learner can easily track his/her own progress via a customizable dashboard. Learners can also download their learner transcript at any point during their training.
Interactive Experience
Adobe Captivate Prime's revolutionary fluidic player offers the best interactive learning experience. This technology enables responsive playback of view-only videos as well as interactive product simulations, all designed to give all learners full knowledge of core concepts as well as hands-on training prior to direct interaction in the software.
To learn more about how Camelot and Adobe can help your 3PL run more efficiently, read the case study here:
https://wwwimages2.adobe.com/content/dam/acom/en/customer-success/pdfs/camelot-3pl-software-case-study.pdf